Stop! This step is only for TownSites that have passed QA inspection! If you've been following the steps up to this point, you can stop here. Way to go! Please make sure to mark the TownSite creation task as complete so as to inform QA to start testing.
The last step is to inform the Customer that their TownSite is ready for use.
This is the most important step: Not only does this inform the Customer of TownSite completion, it also starts the automated notification and maintenance schedules for that Customer. Essentially, sending this email sets the account active and running.
First, log in to the TownSite Dashboard.
Then, from the left-hand menu, select Users → All Users.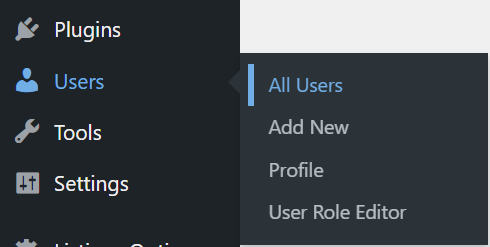 Hover over the User account of the Customer and click Send welcome email.
Awesome—the TownSite is now completed and ready to be used!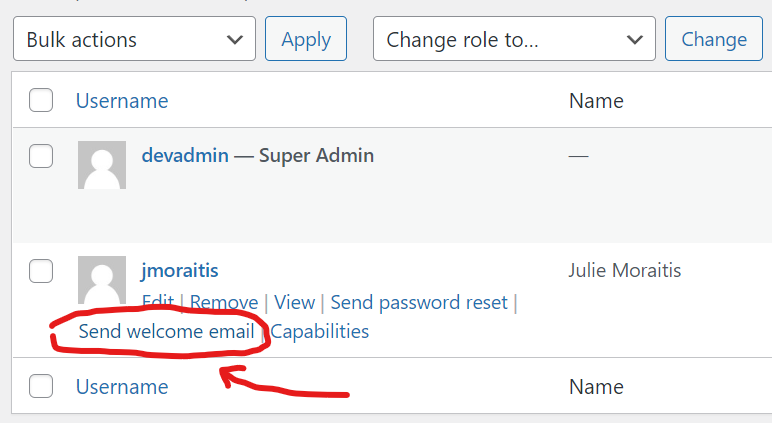 ---
At this point, the following occurs:
Newsletters are activated and scheduled to be sent to contacts on the Customer's mailing list.
A Welcome Email is sent to the Customer. This email is stored in ActiveCampaign. Click here to view.
The Customer is tagged as "TownSites User" in ActiveCampaign.
The Customer is subscribed to both short-form and long-form email video reminders.